Working on a presentation?
Sales pitch
Product launch
Agency pitch
Presentation to the Board
Keynote Speech
Maybe you...
Know what you want to say, but not sure how to say it

Are sick of looking at your slides and need a fresh perspective

Have got the content but the layout is letting you down

Have finished your slides but they need some editing and polishing

Just don't have time.
Strategy
Is your presentation just one part of a larger plan to promote your business?
We can help structure your ideas into a one page plan using the Marketing Strategy Canvas, a powerful tool that enables you to summarise your strategy in a succinct and simple way, ready to communicate with your team, your agencies and external partners.
If you want to go one step further, we can apply the design thinking process to create a truly customer-centric strategy.
Storytelling
You know when you've been working so hard on a project you've lost your objectivity?
We put ourselves in your audience's shoes, giving your presentation context and take them on a journey.
From copywriting and editing, to structuring your story for impact.
Design
You may have written the best pitch of your life but as soon as you put up those Powerpoint slides, you've lost your audience. They've stopped listening to you because they're squinting at War & Peace in 10 point font, or trying to figure out what a picture of a dog has got to do with anything.
Our presentation designs are things of beauty that reinforce your story, not distract from it.
you're in good hands
Here's a selection of our work with client details protected.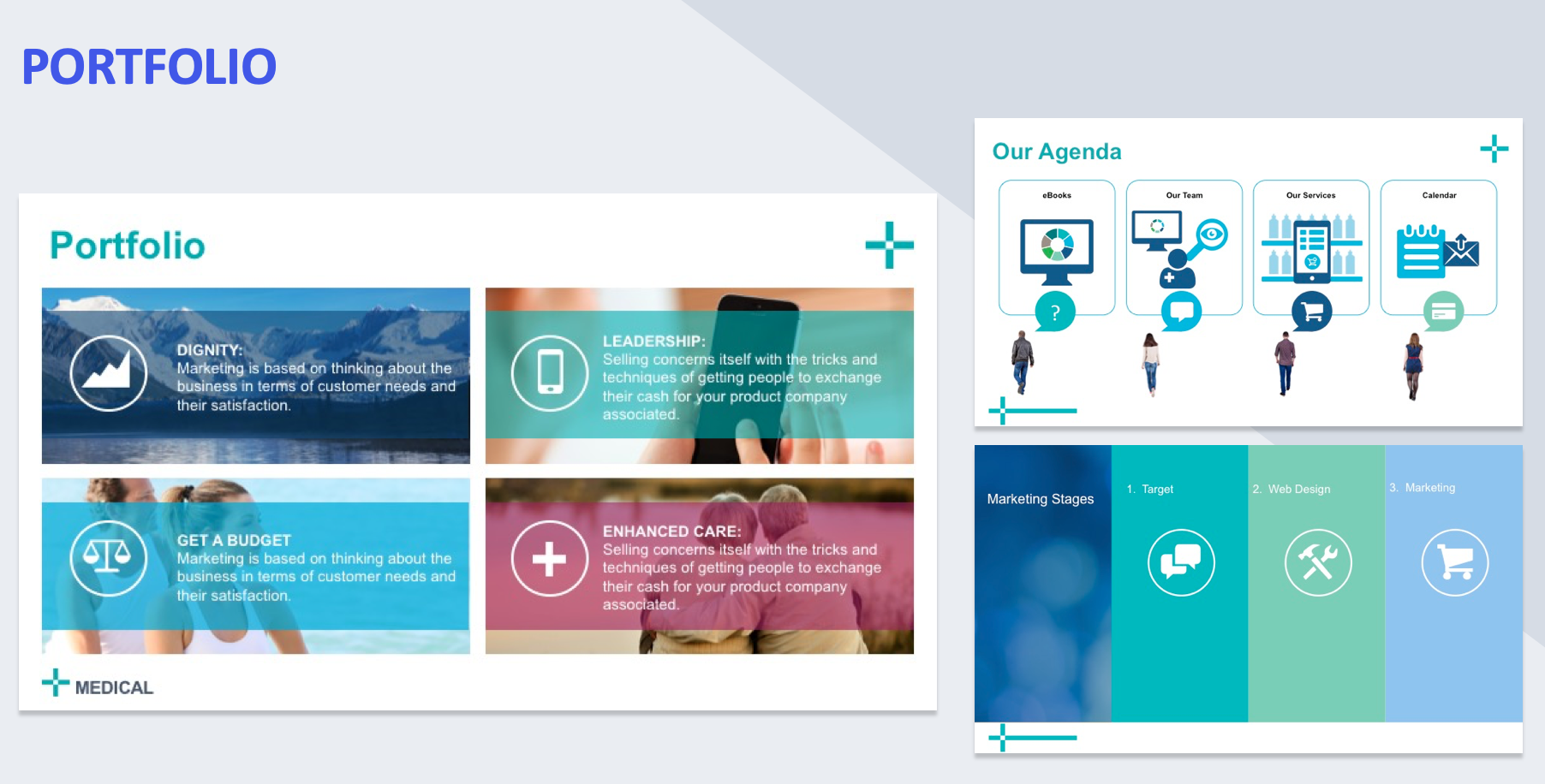 Meet the saviours of
Death-by-Powerpoint
Amy Wilkinson
Marketing Strategist
I've lost count how many presentations I've written for myself and my clients over the last 15+ years but it's a lot. I've also witnessed a lot of total fails on stage (and certainly had a few of my own too). The fails always come down to two things: lack of preparation and lack of confidence in the message you're presenting. When you have a solid message that you truly believe in, everything else falls into place. The great thing about getting outside help on your presentation is receiving an unbiased, fresh perspective, crafting a message that's memorable for the right reasons. To be as best prepared as possible, we can also support you in laying out your business's critical path to success, using the one page Strategy Canvas, developed from my extensive marketing experience in Europe, the UK and Australia.
Melinda LY
GRAPHIC DESIGNER
Ready to get that presentation sorted?
We're based in Melbourne and the majority of the time work remotely with clients. Technology is our friend. If it's not yours, that's ok. We've honed a super simple process to make working with us as easy and intuitive as possible. We're here to make your life easier and to get your presentation in ship-shape condition.
Send us your details below and we'll be in touch within 24 hours.